Y'all remember when I posted the Superman post and was upset I couldn't find a certain pic with my Daddy. Well, I found said pic y'all. My Momma had posted it to a family album on Facebook. I saved that pic to my phone so fast.
I don't have anything to talk about today. I doubt y'all care that I've taken to mixing Crystal Light in my protein/veggie shake things to make them go down. Or that I had dinner with Bestfran Numero Two and it made me feel a lot better to have someone tell me I ain't crazy.
Anyways, tlet's get back to the reason the post is titled that. So I've never done a giveaway. Y'all know I have complained about how some bloggers do them all the time and that ain't what I follow them for. But y'all best believe I enter them thangs like a pro. Especially if they're being hosted by people I already follow/read. Well, I was asked to participate in one and I was like, "hey self this could be fun if you don't do them all the time and annoy yo readers. Plus you ain't got no Daddy to buy a present for so why not use the money you savin' to bless someone else"
I make jokes about the rough times in my life. Just deal with it and move right along with me
Y'all can enter
and win a $75 Gift Card to Academy. Cause in Texas who don't shop their? And if you ain't got that store
in your state than that's two dang bad for yew!
Now leave me to suffer through my crystal light protein shake.
/////////////////////////////////////////////////////////////////////////////////////////////////////
I've teamed up with some awesome ladies and we've put together a Fathers Day giveaway for one lucky Dad.. What man doesn't like Academy sports store? He can buy fishing, hunting, work out, golf, tennis, baseball, camping, and basket ball gear there. Or he could put this gift card towards a new grill, kayak, or buy himself some new running shoes.



Happy Fathers Day from these ladies below!
Crystal
Taylor
Kenzie
Brit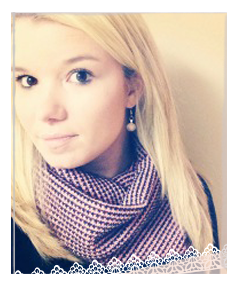 Jodi
Gayle
Alicia

Aleshea
Jess
Steph
Annabelle
Amanda
Enter via Rafflecopter below to win!
a Rafflecopter giveaway
This giveaway is for one of the prizes listed above. This giveaway is open to US residents only and must be age 18 years and over. It will run from Thursday 6/6 at 12am to Tuesday 6/11 at 12am. Entries will be verified, so be honest when doing entries. Once the giveaway closes, the winner will be announced on this Rafflecopter widget and also be contacted via email. To claim your prize, please respond to the email within 36 hours, failure to do so will result in a re-draw. Once the winner has been selected, this decision is final and no further correspondence will be entered into regarding this matter. This giveaway is in no way affiliated with any individual companies or any other social media platforms.